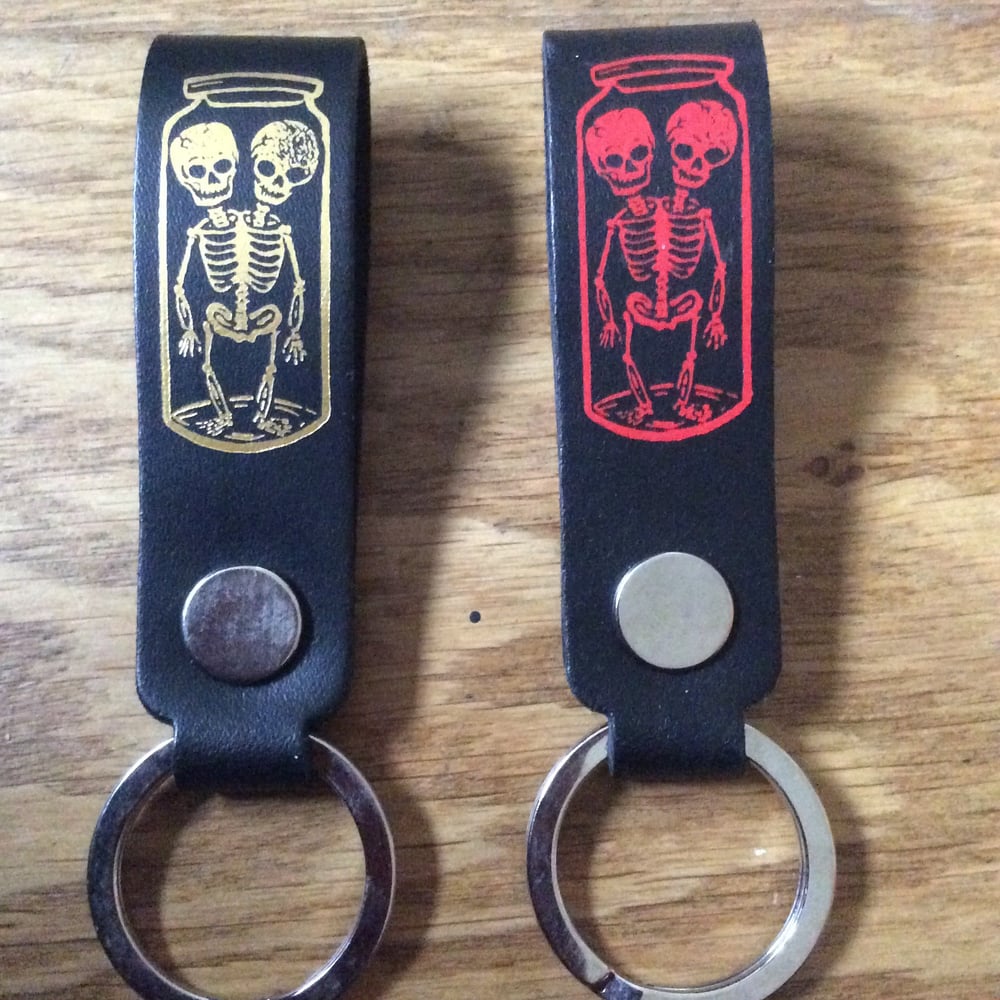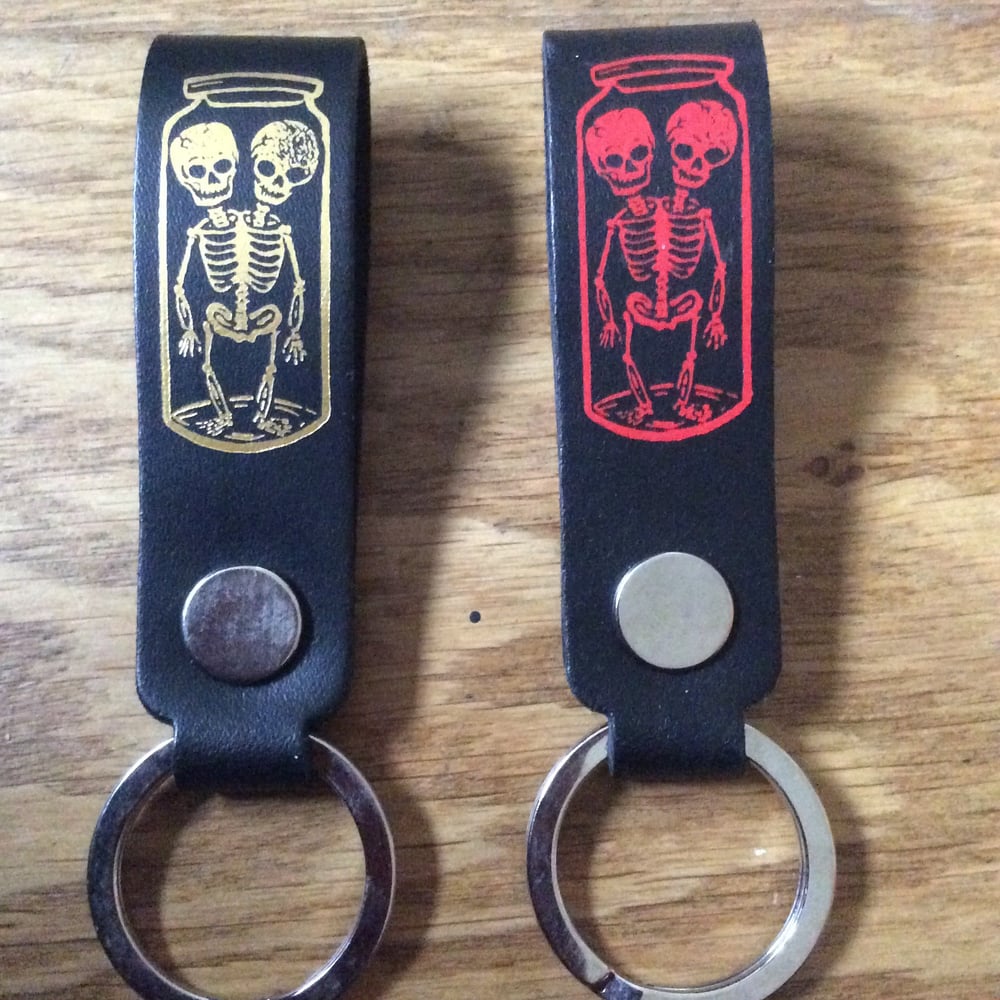 Cabinet of Curiosities leather keyring, Red or Gold
£4.99 / Sold Out
A 9cm by 2.5cm piece of folded black leather featuring a unique Cabinet of Curiosities design on both sides.
Designed by Tom Eglington and crafted by an independent leatherworker, this is a high quality, handmade product, using durable leather bound by a large metal ring. Available in red Or gold. This is part of a limited run.
Due to the stamping and printing process involved, some slight imperfections may occur in he image.